Falmouth Market Update, June 2018
Knowing the most important data such as the number of homes sold, average sales prices and days on the market, will better prepare you to buy or sell a home.
OurJune market report infographic is easy to understand and showcases everything that you need to know about local real estate trends in Falmouth. If you have any questions or are ready to take action contact us, we are happy to serve you!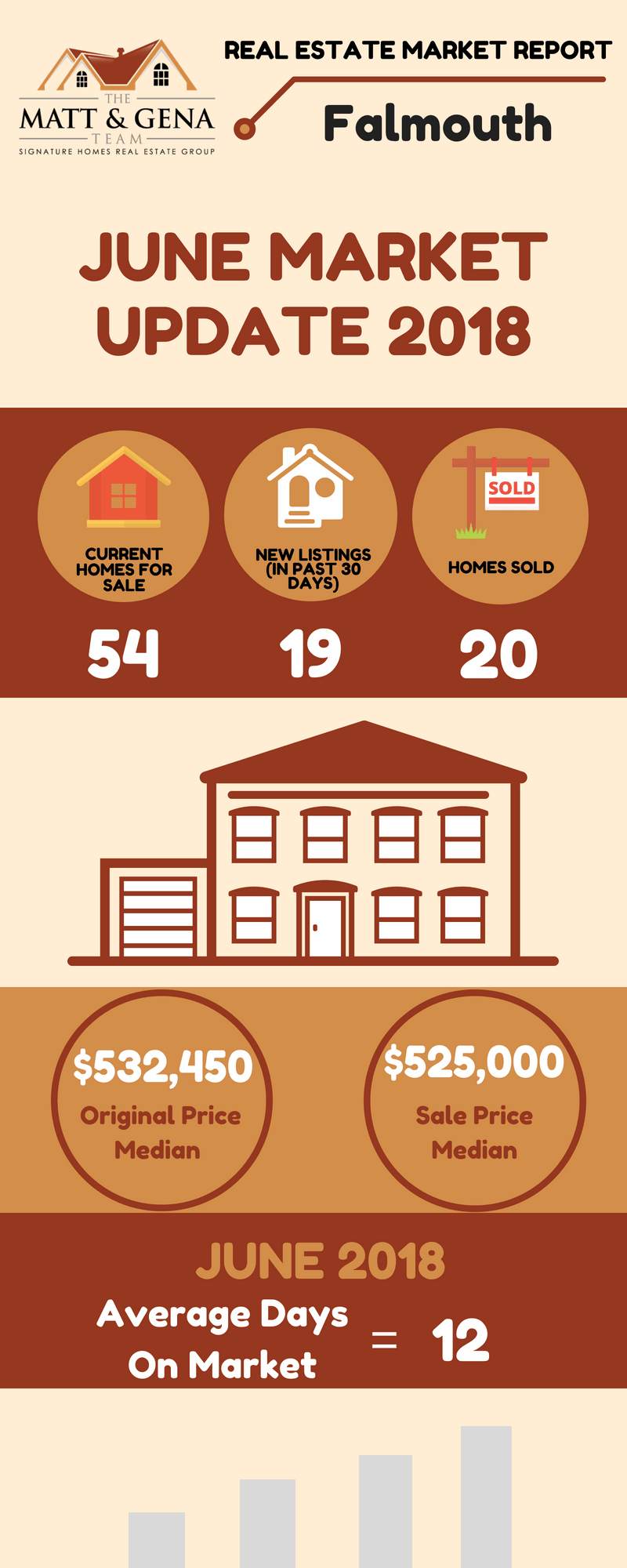 What The Data Tells Us
We are currently in a Seller's Market. This means that inventory is moving quickly at or above listing price.
Average Days On Market (DOM) is currently12, down from 24 in May. Homes are selling fast!
There is low inventory right now - which means it is a great time for sellers to list their homes with a good chance of selling at or above the listing price.
This may not last. The real estate market trends can experience a quick shift.
What does this mean? Sellers may want to act now to get the most for their home!
---
LOOKING AHEAD INTO JULY!