Local Thanksgiving Hacks to be Thankful For
Thanksgiving: a day intended for spending time with loved ones and giving thanks for life and it's many blessings. Note how we didn't say that you're supposed to spend it stressing in a hot kitchen with the loud hum of a chaotic household beating in the background. However, it's far too often that we witness the latter, so that's why we took it upon ourselves to find some of the best new hacks for a happy turkey day on the salty Atlantic Coast.
Here in the Greater Portland area, we're lucky to have a seasonal climate that supports a thriving farming industry, as well as the ocean which provides us all sorts of goodies, on top of a flourishing economy that has not only attracted many new stores/restaurants to the area, but has also helped generations of families maintain small businesses. So, needless to say, it was difficult to trim this entry from a full-length novel into a typical blog post. But, just for you, we've done our best!
Decorations
1. Recruit the kids!
Instead of having them running around the house like the little wine glass torpedoes they are, send them outside to collect the prettiest seashells, rocks, flowers, sticks and leaves they can find. Have them write each guest's name on one of their treasures for a sentimental name tag for each place setting. If you're able to do this in advance, let them paint for even more creativity! Any extras can be strategically added to your table centerpiece.
2. So fresh and so clean! (or so it seems)
Just before guests arrive, wipe down your front door with a fresh-scented cleaner. This way, when guests walk through the door your home will smell like you spent the entire morning cleaning instead of drinking (spiked) cocoa on the couch in your slippers watching the Macy's Thanksgiving Day Parade. Someone has to see if one of those balloons is going to float away! It may as well be you.
3. Local Artisans
The Farmer's Market at Deering Oaks has a good number of vendors who offer an array of flower arrangements (including beautiful cornucopias!), both fresh and dried wreaths (pictured below), currently discounted gourds and pumpkins, handmade signs, and much more. Be sure to visit this Saturday between 7 a.m. and 1 p.m. to pick up everything you need to complete your home décor, and of course, fresh meat, produce, and dairy to use for your scrumptious meals! Buying fresh and local does make a difference.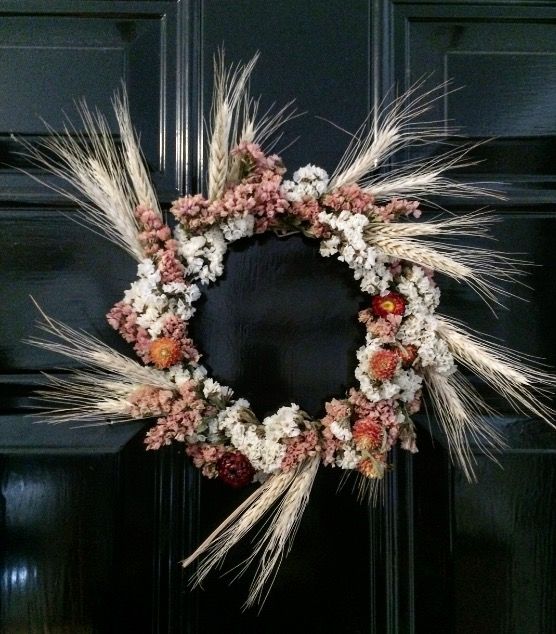 Food
1. Semi-Home-Made Cooking
Speaking of food, like we said, our goal is to get you to spend more time with family and less time in the kitchen! So consider ditching Great Aunt Hazel's butter-laden sweet potato pie recipe, and opt for ordering some fresh baked goods from one of our many fabulous local bakeries. Bam Bam Bakery, on Commercial Street, makes some of the tastiest treats I've ever had and all of their recipes are friendly for those with dietary restrictions. (pictured is their infamous chocolate pecan pie... and it's gluten free!) And desserts aren't the only things on your list you can outsource. Try ordering some buttery, flaky croissants from Standard Baking Co. and we promise you, no one will be disappointed. Imagining a leftover sandwich on one of those bad boys has us drooling already!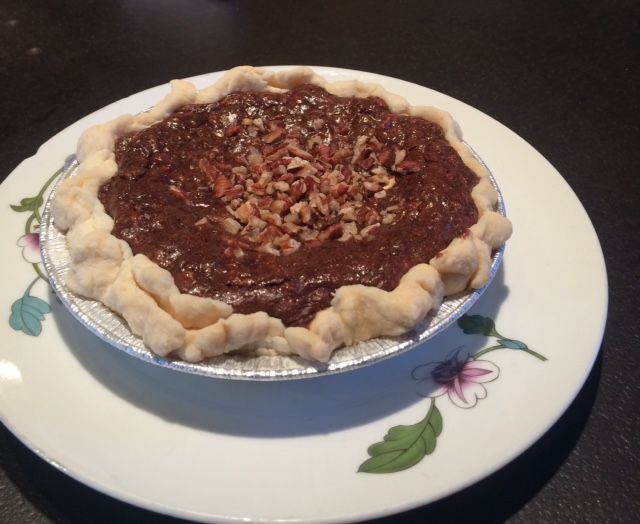 2. Fresh, Local Goods
If you can't make it to the Farmer's Market on Saturday, don't fret. Rosemont Market and Bakery, The Portland Co-op, and even places like Hannaford host bountiful harvests from our local farmers. Hint for all of your last minute folks - the Co-op is taking orders for fresh local turkeys until Tuesday!
Another great local source of fresh goods (and top-notch dairy) is just a short hop, skip and a leap over to Westbrook at Smiling Hill Farm. They've been there since the 1700's, and the centuries of experience shines through their perfected offerings.
3. Seafood!
The first Thanksgiving was a celebration of the bountiful harvest by our native predecessors. Studies show that this meal likely did not involve our modern-day traditional turkey, but more 'gamey' meats and… seafood! So, as an ode to our history, I challenge you to step outside the box and introduce a briny, local ingredient to your traditional meals. On the plus side, seafood cooks quickly, and this season (usually) offers lower than average prices. Try visiting Harbor Fish Market or Free Range Fish and Lobster to pick up the freshest ingredients to wow your family with a tasty surprise.
4. Be proactive
This is something new we came across this year, and we are definitely going to do it. Cook some of your side dishes the day before, and simply warm up in the oven or crock pot the day of Thanksgiving. [mind blown] You're welcome.
Libations
1. Wine
According to most sources, you should have a whopping eight bottles of wine for every twelve guests at your holiday dinner. That includes four bottles of white, and four bottles of red. We recommend visiting the new Cellar Door Winery on Thompson's Point this week before the 'big day.' Allow yourself some time to enjoy four samples for only $8.00! You simply can't beat that. Relax a little, and personally select the wine your friends and family will enjoy at dinner. They will undoubtedly appreciate the 'extra effort' you put into this process.
2. Beer
In Portland, we definitely have copious options for great beer to provide our guests. For the most pleased out-of-state cousins, definitely pick up some Bissell Brothers (when you visit Thompson's Point for wine) and an assortment of bottles of Maine Beer Company offerings.
3. Other
When it comes to non-alcoholic options, Portland doesn't run us dry out of ideas. Visit Urban Farm Fermentory for locally sourced kombucha, or Homegrown Herb and Tea for some belly-settling options. And then there's Vena's Fizz House. They offer an array of crafty sodas that are sure to please even the most selective pallets. Think naturally sweetened root beer, or herb infused sodas.
That wraps up our list of happy hacks for the upcoming holiday. Thankful for you taking the time to read, and hopefully we've helped you enjoy your day at least a little bit more.
Warm wishes to you and yours!