OPEN HOUSE LIST FOR AUGUST 25th & 26th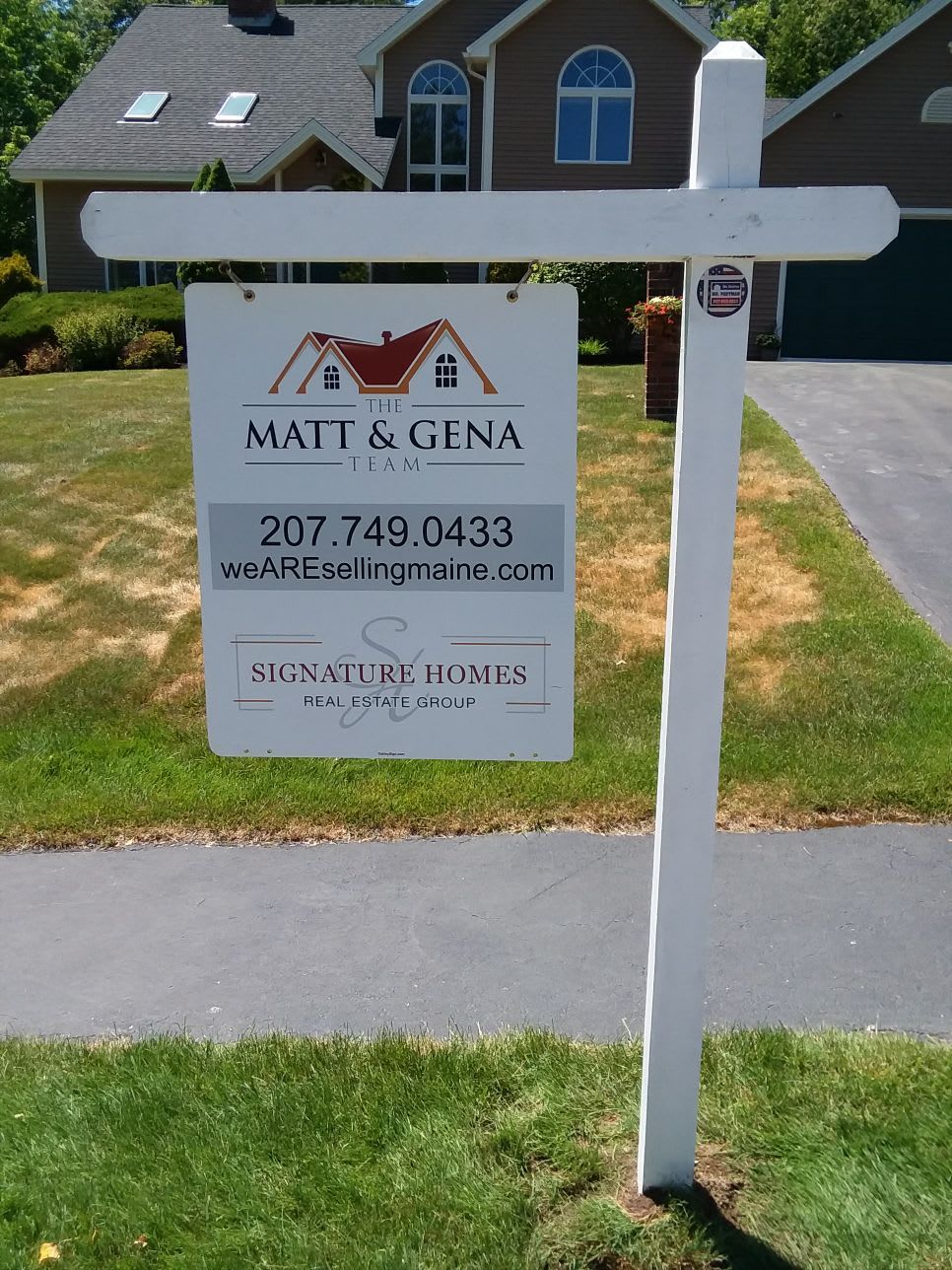 Welcome to our weekly Open House list for August 25th & 26th in Cumberland and York County.
Summer's almost over and the market is still moving fast. Inventory is selling quickly but opportunities are still plentiful for those shopping in the area. There are a number of open houses occurring this weekend that you won't want to miss! You are sure to find that perfect home you've been looking for. If you can't make it to an open house, contact us to schedule a private showing.
It's always best to go with your agent but if that isn't possible, still check them out! If you are not already working with an agent and you are looking for some guidance on the open house process we are happy to help you in any way. Contact us and we can help answer any questions you may have ahead of time, so you feel prepared when you attend. It can be intimidating to walk into an open house for the first time but we are here to guide you every step of the way. Enjoy!
BRUNSWICK
[MLS:1367401]
[MLS:1339520]
[MLS:1366049]
[MLS:1358968]
[MLS:1347625]
[MLS:1350496]
[MLS:1347609]
CUMBERLAND
[MLS:1366530]
[MLS:1355001]
[MLS:1363132]
FALMOUTH
[MLS:1366758]
FREEPORT
[MLS:1367162]
GORHAM
[MLS:1367230]
[MLS:1363547]
[MLS:1337928]
[MLS:1367009]
[MLS:1366972]
[MLS:1365094]
[MLS:1335502]
GRAY
[MLS:1364112]
[MLS:1367185]
KENNEBUNK
[MLS:1367085]
[MLS:1366826]
[MLS:1364920]
[MLS:1331018]
[MLS:1341183]
NORTH YARMOUTH
[MLS:1364667]
[MLS:1362082]
PORTLAND
[MLS:1358930]
[MLS:1363039]
[MLS:1367188]
[MLS:1364602]
[MLS:1366827]
[MLS:1397383]
[MLS:1361434]
[MLS:1367006]
[MLS:1367073]
[MLS:1366670]
[MLS:1367019]
[MLS:1367313]
[MLS:1366784]
[MLS:1367215]
[MLS:1361603]
[MLS:1364661]
[MLS:1362586]
[MLS:1345465]
[MLS:1366814]
[MLS:1350317]
[MLS:1362937]
SACO
[MLS:1367447]
[MLS:1343813]
[MLS:1364933]
[MLS:1366585]
[MLS:1352282]
[MLS:1361904]
[MLS:1365935]
[MLS:1351867]
[MLS:1366774]
SCARBOROUGH
[MLS:1364392]
[MLS:1355943]
[MLS:1353207]
[MLS:1335593]
[MLS:1335596]
[MLS:1365146]
[MLS:1367145]
[MLS:1367159]
[MLS:1367164]
[MLS:1365751]
[MLS:1362608]
[MLS:1366260]
[MLS:1365837]
[MLS:1366801]
[MLS:1363266]
[MLS:1364969]
[MLS:1352419]
[MLS:1346729]
SOUTH PORTLAND
[MLS:1367052]
[MLS:1367233]
[MLS:1367232]
[MLS:1367221]
[MLS:1366965]
[MLS:1363169]
[MLS:1365619]
[MLS:1363464]
WESTBROOK
[MLS:1364978]
[MLS:1366761]
[MLS:1366099]
[MLS:1361762]
WINDHAM
[MLS:1353696]
[MLS:1367012]
[MLS:1367343]
[MLS:1367258]
[MLS:1367046]
[MLS:1364497]
[MLS:1365665]
[MLS:1364720]
YARMOUTH
[MLS:1366190]
[MLS:1349023]
[MLS:1362448]
[MLS:1348927]